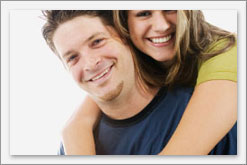 A Debt Relief Order (DRO) is one of the debt solutions available to individuals in England, Wales and Northern Ireland. It is specially designed for people who have debts of less than £15,000, who are on a low income and have few assets.
It is a relatively new debt solution having only been made available in England and Wales in April 2009 and then in Northern Ireland in June 2011.
If your financial circumstances fit the requirements to start a DRO it offers a chance to write off debts that you would otherwise never be able to repay yourself.  Once the order is in place all your debts are taken away from you and you are not required to make any further payments towards them. The solution is also very cheap to implement with an upfront fee of just £90.
Government Advice about Dealing with Debt
As well as the information found on this website the Government's Insolvency Service has produced a useful guide to personal debt solutions which you might also find useful: "In Debt – Dealing with your creditors".
The Money Advice Service (MAS) are an independent service set up by the Government to provide people with free advice about all aspects of personal finances. For help from MAS if you are struggling with debt please follow this link: MAS – Help if you are struggling with debt.
It is also recommended that you read this one page document produced by MAS entitled "Dealing with debt – 5 things you should know".
What is a DRO?
A DRO is designed to help you resolve debts  that you will never  be able to repay yourself in a reasonable period of time. If you meet the criteria and are able to start a DRO then all of your debt will be taken away from you and you will not be expected to make any more payments towards it. After 12 months you will be released from the agreement and the debt you owed is completed written off leaving you to get on with your life debt free. The key facts about the DRO solution are available here.
Is a DRO suitable for me?
Not everyone is eligible to start a DRO. You have to meet some very strict acceptance criteria before you can apply and this unfortunately prevents many people from using the solution. It can be considered by anyone living in England, Wales and Northern Ireland but is available only for those who have debts of less than £15k, are on a low income, have very few assets and are not in a position to repay their debt by themselves. Full details of whether a DRO might be suitable for you and all the criteria you need to meet to start a DRO are given here.
Do you want to start a DRO? Give us a call on 0800 077 6180 or complete the form below to speak to one of our experts
How Do I get a DRO?
Because a DRO is a formal legally binding debt solution you cannot simply start one yourself. You will need the help of an authorised debt counsellor who will check that you are eligible and help you complete the necessary application form. This will then be forwarded to the Official Receiver who will authorise the DRO and then deal with your creditors on your behalf. More information about how to put a DRO in place is available here.
How much will a DRO cost?
The DRO solution is very cheap to implement because the people it is designed to help are expected to have little or no surplus income. There is a one off charge that must be paid to get the Order in place of £90. However there is then no requirement to make any further payment towards your debts. More information about the costs associated with the DRO solution is available here.
DRO living expenses guide
One of the key tasks you will need to carry out to start a DRO is to complete a living expenses budget. This budget will be used to decide how much you can afford to pay to your creditors each month and therefore whether or not you are eligible to start a DRO. If you complete your living expenses incorrectly you may be wrongly prevented from using this solution. Advice and guidance is available here about how to complete your DRO living expenses budget and a guide to all the allowable living expenses is available to download.
How will a DRO affect my credit rating
If you start a DRO it is critical to understand how this will affect your credit rating. You need to understand what if any credit you will be allowed while you are in a DRO and how long your credit rating will be affected after it is over. All the information you will need about DROs and your credit rating is explained here.
Arrange a call with a Bankruptcy Expert
Privacy Policy
Your information will be held in strictest confidence and used to contact you by our internal team only. We will never share your details with any third party without your permission.