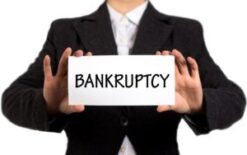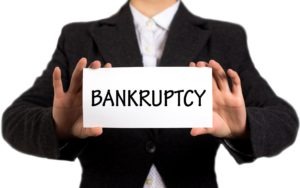 Bankruptcy is often regarded as a solution to avoid. However depending on your circumstances it may be the best way to solve your debt problem.
Included in this article:
Want help to go Bankrupt? Give us a call (0800 077 6180) or complete the form below to speak to one of our experts
What is Bankruptcy?
What does it mean if you go Bankrupt? What happens to the money you owe? Will you have to make any payments towards your debts? How long does Bankruptcy last? To find out more please visit http://beatmydebt.com/bankruptcy/what_is_bankruptcy
What is Bankruptcy
Bankruptcy is one of the most misunderstood debt solutions. Most people think it is to be avoided. However depending on your circumstances  it could be a very sensible way to solve your financial problems.
It gives you instant protection from your creditors. This means they have to stop hassling you for money. In addition they are no longer able to take legal action against you or your home.
You will normally be Bankrupt for just 12 months. After this time your unsecured debts are written off. You only have to continue making payments towards them if you can afford to do so.
Bankruptcy may be an ideal solution if you are unable to pay anything towards your debts. In these circumstances you will not have to make any further payments.
Is Bankruptcy the right Solution for you?
If you want to go Bankrupt in the UK you will normally need to live here. However in certain circumstances it is still possible to go Bankrupt if you have already moved away.
Only unsecured debts can be included in bankruptcy. As such things like bank loans, credit cards, an overdraft and even HMRC debt are written off. However you will still have to pay secured debts such as your mortgage.
Generally speaking you can keep your household possessions. More expensive assets such as your car could be at risk. In addition your credit rating will be negatively affected. Your ability to get new credit, a new mortgage or other financial services will be limited for 6 years.
If you are a home owner your property may be at risk if there is equity in it. You could still go bankrupt but the implications have to be carefully considered.
The cost of Bankruptcy
Before you can submit an application to go Bankrupt you have to pay a fee. There are a number of options that you can consider to help you get the required money together.
The most obvious is saving. You can stop paying your unsecured creditors in the mean time to help you. You could also borrow the money. This could be from friends or family or by using credit still available to you,
Selling your car and buying a cheaper one before you go Bankrupt is also a good way of raising the money you will need for the fee. This is certainly something to consider if you own a vehicle worth more than £1000.
You are allowed to pay for your application fee using a credit card. It can also be paid in instalments.
How to go Bankrupt
If you decide to go Bankrupt there are a number of steps you will need to go through. First you have to complete your application form. This is done via the Government's on-line system.
After your application is submitted it is reviewed by an Adjudicator. Given there are no problems you should be declared bankrupt within 2 working days.
Once you are Bankrupt you will have an interview with the Official Receiver. They will decide whether or not you can afford to make monthly payments towards your debts. They also decide what will happen to any valuable possessions such as your car or property.
The process for going Bankrupt in Northern Ireland and Scotland is different. It is important to make sure you follow the correct procedure for the country where you are living.
Government Advice about Dealing with Debt
As well as the information found on this website the Government's Insolvency Service has produced a useful guide to personal debt solutions which you might also find useful: "Options for paying off your debts".
Money Helper (provided by the Money & Pensions Service) is an independent service set up by the Government to provide people with free advice about all aspects of personal finances. For further information, please follow this link: Help if you are struggling with debt.
It is also recommended that you read this one page document produced by the Money & Pensions Service entitled "Dealing with debt – 5 things you should know".
Arrange a call with a Bankruptcy Expert
Privacy Policy
Your information will be held in strictest confidence and used to contact you by our internal team only. We will never share your details with any third party without your permission.