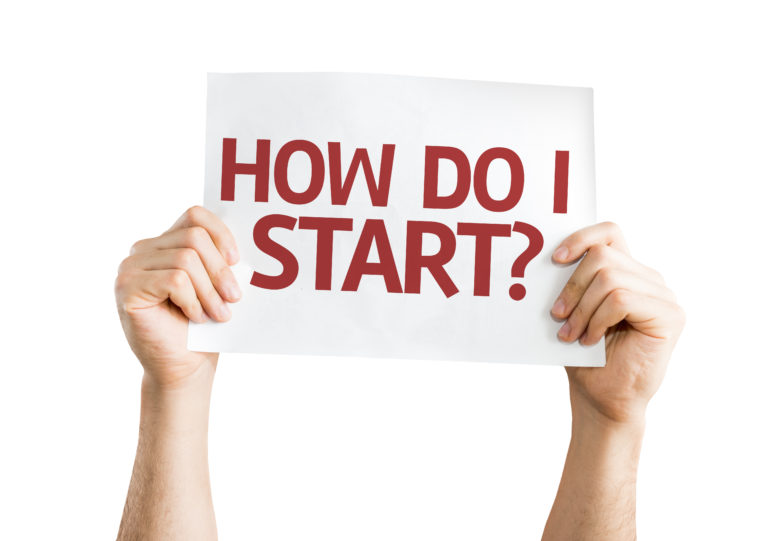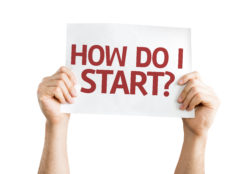 If you want to start an IVA there are a number of steps you have to complete. It is a formal agreement so you cannot do this on your own.
Jump to article content:
Want help to start an IVA? Give us a call (0800 077 6180) or complete the form below to speak to one of our experts
How to start an Individual Voluntary Arrangement
You need professional help to start an IVA. Who is the Insolvency Practitioner and what do they do? Do your creditors have to accept your IVA proposal? When do your IVA payments start? To find out more go to: http://beatmydebt.com/individual-voluntary-arrangement/how-to-start-individual-voluntary-arrangement
Complete your Statement of Affairs
Before you start an IVA (Individual Voluntary Arrangement) you have to complete a Statement of Affairs. This is a summary of your personal financial situation.
The statement will include key information about your debts, income, living expenditures and the assets you own. It must be complete and accurate.
The information you provide will be used to assess the amount you will pay into the Arrangement each month. It will also help you understand the impact on assets such as your home.
Speak to one of our debt advisers about stating an IVA (0800 077 6180). We will help you complete your statement of affairs
Draft your IVA Proposal
Once your Statement of Affairs is complete a professionally licensed personal called an Insolvency Practitioner (IP) will need to review it.
They will discuss your situation with you and then draft an IVA proposal on your behalf. This includes your financial information, highlights how much you are proposing to pay into the Arrangement and all the terms and conditions.
Once drafted your proposal is sent to you for review. You should read it carefully. Make sure you completely understand the implications. Once you are happy you sign and return the document.
An IVA proposal includes a comparison between what the creditors will get from your IVA to what they would receive if you went bankrupt. In this way it is made clear that it is in their financial interests to accept it.
Supporting Documentation Required to start an IVA
Before your IP is able to finalise your IVA Proposal you will need to provide various documentation. This is to prove the information you have given is correct. As a minimum you will need to provide the following:
Copy of photo ID such as a Passport or Driving License
Recent statements or balances from your creditors
Recent copies of your bank statements
Confirmation of your income such as copies of your wage slips or benefits statements
Your rent agreement or a recent mortgage statement
A valuation of your property if you are a home owner (where an online valuation is not sufficient).
It takes an average of 4-6 weeks to get an IVA in place. To make sure it is completed without delay it is critical that you send all the information requested by your IP as quickly as possible.
How long does it take to set up an IVA?
It will take 4-6 weeks to set up an Individual Voluntary Arrangement (IVA). Why does it take this long? What personal information will you need to provide? Is it possible to start an IVA in less time? To find out more please visit: http://beatmydebt.com/individual-voluntary-arrangement/how-to-start-individual-voluntary-arrangement
IVA Agreed at Creditor's Meeting
Before your IVA can be agreed your creditors must be allowed to review your proposal. Your IP will send a copy to each of them. They are then given around 2 weeks to consider it.
At the end of this time there is a creditor's meeting. Traditionally this is where they get together to discuss and agree the proposal. However they will not normally attend the meeting. They will send a letter or e-mail to your IP to register their acceptance.
Your Proposal will be agreed as long as 75% of the value of the creditors who vote say yes. Given this even if a creditor rejects the IVA can still be accepted. It is then legally binding on all of them.
Your creditors can request modifications to your proposal. Your IP will discuss these with you. If you agree your IVA will be accepted with these changes. You can disagree and make a counter offer or cancel your IVA application.
Start paying your IVA
Once your IVA is accepted it becomes legally binding. From this moment your creditors are no longer able to take further action to try and recover the money you owe them.
Your IP will register the fact that the Arrangement has started in the Insolvency Register. You must then begin making the payments as agreed.
The IP will also be appointed as your IVA Supervisor. This job involves monitoring your monthly payments and ensuring you fulfil any other requirements as stipulated in the Arrangement.
Arrange a call with an IVA Expert
Privacy Policy
Your information will be held in strictest confidence and used to contact you by our internal team only. We will never share your details with any third party without your permission.