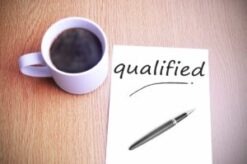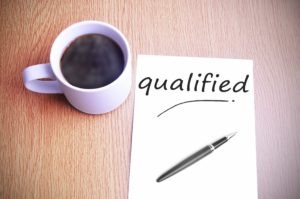 Generally speaking you will qualify for a debt management plan. However whether it is a suitable option for you will depend on your specific financial circumstances
Jump to article contents:
Rather speak to a person? Call 0800 077 6180 or fill in the form below and we'll call you
Find out if a Debt Management Plan is right for you
Whether a Debt Management Plan (DMP) is right for you depends on your circumstances. It is important to understand how long your DMP will last Is a DMP a good debt solution if you just need a breathing space? To find out more please visit: http://beatmydebt.com/debt-management-plan/find-out-if-debt-management-plan-is-right-for-you
Which Debts can be Included in a Debt Management Plan?
You can include most types of unsecured debt in a Debt Management Plan. This includes bank loans and credit cards, catalogue debt and payday loans.
However it is not possible to all unsecured debts. Money owed to HMRC cannot be included as this will normally be required to be repaid within 12 months. It can also be difficult to include a debt if a CCJ has already been issued.
Secured debts such as your mortgage cannot be included in a DMP. You must continue paying these as normal. You must ensure that you include a sufficient amount in your living expenses budget to maintain these payments.

A DMP is unlikely to be a suitable solution if you owe money to HMRC. It might be better for you to consider an IVA or Bankruptcy.
How much can you afford to Pay towards your debt?
A Debt Management Plan will only work if you can afford to pay a sensible amount into it each month. The payment you make is normally equal to your disposable income.
You also have to bear in mind how long it will take you to repay your debt. If you can only afford to make a small payment relative to the amount you owe your plan is likely to last many years. In these circumstances an alternative solution might be better for you.
There are some circumstances where a DMP may still be suitable even if your payments are relatively small. For example if you know your circumstances are likely to improve in the future and you just need short term respite from your creditors.
If you cannot afford to pay anything towards your debts a DMP is unlikely to be suitable for you.
Is your Home at risk if you start a Debt Management Plan?
You are not legally obliged to release money from your property to help pay your debts in a Debt Management Plan. As such it is a suitable solution if you are a home owner and you want to try and protect the equity in your home.
However it is important to understand that the equity in your property could still be at risk because the Plan does not give legal protection from your creditors.
This means that there is nothing to stop a creditor applying to the court for a Charging Order against your property. This risk exists even if you are making your agreed payments on time.
Once a DMP is agreed with your creditors they will normally suspend further legal action against you and your property. However this cannot be guaranteed.
Who will find out about your Debt Management Plan?
A Debt Management Plan is a truely private agreement. Other than the creditors you include no-one will be told. There is no DMP register and so it is very difficult for a third party to find out unless you tell them.
Neither your mortgage lender or landlord is likely to find out about your situation. You employer will also not find out so you job is unlikely to be affected.
The solution can therefore be used by virtually anyone from any profession to deal with a personal debt problem. This includes people such as company directors and other professionals such as accountants and solicitors.
Your credit rating will be negatively affected by a DMP. As such if your job requires you to maintain a clean credit rating it may be at risk if you start this kind of arrangement.
Arrange a call with a DMP Expert
Privacy Policy
Your information will be held in strictest confidence and used to contact you by our internal team only. We will never share your details with any third party without your permission.