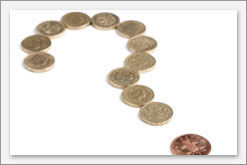 Whether an IVA is right for you will depend on a number of things. These include where you live, how much you owe and what you can afford to pay.
Jump to article contents:
Want help to start an IVA? Give us a call (0800 077 6180) or complete the form below to speak to one of our experts
Find out if an IVA is right for you
Whether an IVA is right for you depends on your circumstances. Generally your debts should be £10,000 or more and you will need to pay at least £100/mth into the Arrangement. You must be insolvent and living in England, Wales or Northern Ireland. To find out more please visit: http://beatmydebt.com/individual-voluntary-arrangement/find-out-if-iva-is-right-for-you
Do you have to Live in the UK to start an IVA?
To qualify for an IVA you must normally be resident in England, Wales or Northern Ireland. If you have only just moved here you will usually have to wait 6 months before you can apply.
If you have recently moved abroad but have debts in the UK you may still be eligible. However you must make your application within 3 years from the date you left.
If you are living in Scotland you do not qualify. You will need to consider one of the solution available to you locally such as a Trust Deed.
What Type and Amount of Debt do you owe?
Most unsecured debts can be included in an IVA. Commonly these are things like credit cards, bank loans and Catalogues. However you can also include other debts.
For example council tax, utility arrears and money owed to HMRC an be added. You can also use an IVA if you have a CCJ or an attachment of earnings.
An IVA will normally only be suitable if your unsecured debts total £8,000 or more. If you owe less it may not be the best option as you could end up paying back more than you owe.
Secured debts cannot be included in an IVA. Unless you are happy for the item they are secured against to be repossessed you have to keep paying these.
How Much can you Pay Towards your Debt?
The payment you will have to make into your IVA is based on your disposable income. This is what is left from your income after all of your reasonable living expenses have been deducted.
The solution will normally only be right if your disposable income is at least £100-£150 per month. In addition you must be reasonably confident of sustaining the payment for the duration of the Arrangement.
It is possible to start an IVA if your disposable income is less than £100/mth. However this is only the case if you can increase the payments during the Arrangement. Perhaps because you know your expenses will reduce or your income will rise.
Will your Home or other Possessions be at risk if you start an IVA?
If you are a home owner an IVA may well be the right solution for you. It protects your property from further legal action by your creditors. In addition you will always have sufficient cash to pay your mortgage on time.
You will be required to try and release equity from your property towards the end of the Agreement. However you will not be forced to sell your home if you cannot release equity due to not being able to re-mortgage.
The other significant possession you may own is a car. You will normally be allowed to keep this. There are no restrictions on the value unless it is extremely high. The running costs associated with the vehicle are included in your living expenses budget.
If your car is on a finance agreement you will usually be able to keep this arrangement going. However once it comes to an end the money will instead have to be added to your IVA payment.
Will your Job be affected by an IVA?
Very few jobs are affected by an IVA. Your employer will not be told and it is not publicly advertised. As such there is little chance that your employer will find out unless you chose to tell them. Your job will continue as normal.
An IVA could be right for you if you a member of the police or armed forces, if you are self employed or a company director.
Your job could be affected if you hold a financial position which requires you to have a good credit rating.
Your credit rating will be negatively affected by the Arrangement. As such if your employer is likely to do a regular credit check against you the solution might not be right for you.
There are some specific roles that you cannot undertake if you are in an IVA. These include acting as a Charter Accountant or Solicitor. You are also not allowed to act as a Trustee of a Charity.
Arrange a call with an IVA Expert
Privacy Policy
Your information will be held in strictest confidence and used to contact you by our internal team only. We will never share your details with any third party without your permission.