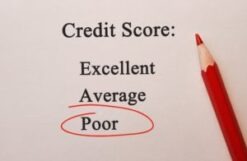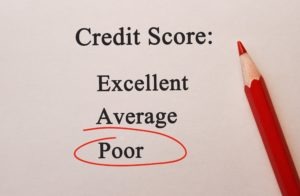 A Debt Management Plan (DMP) will negatively affect your credit rating. It will prevent you from getting additional credit from most lenders.
Jump to article content:
Want to start a DMP? Give us a call (0800 077 6180) or complete the form below to speak to one of our experts
How will a Debt Management Plan affect my Credit Rating?
Your credit rating will be negatively affected if you start a Debt Management Plan (DMP). How long will your credit rating be affected for? Will a DMP make your credit rating any worse than it is now? To find out more please visit: http://beatmydebt.com/debt-management-plan/how-will-a-dmp-affect-my-credit-rating
How long does a Debt Management Plan affect your Credit Rating?
Once you start a Debt Management Plan your creditors will record your reduced payments on your credit file. This happens each time you make a payment and will make your credit rating poor.
The situation can continue until you have completed the Plan. Given a DMP can last many years your credit rating is likely to be negatively affected for a long time.
If one of your creditors issues a Default Notice against you this could reduce the negative affect that particular debt has. A default notice can only be recorded on your credit file for 6 years. After this time the record of the debt must be deleted whether it has been paid or not.
Once your Plan is finished there are things you can do to improve your credit rating. You may even be able to start some of these while the Plan is still in place.
Can you use any Credit Facilities during the Plan?
Despite the fact that a Debt Management Plan will negatively affect your credit rating you can use some credit facilities. One of these is your mobile phone contract. As long as you maintain the payments this will be fine.
You may find it difficult to change to a new phone provider at the end of your contract. They will normally carry out a credit check which you will fail. As such if you want to change you may have to swap to Pay as you Go.
It is also possible to keep paying car finance agreement during your Plan. This is a secured debt an so is not included. However it will be more difficult to get a new finance deal if you need one.
Any pay monthly agreements you have with utility providers such as your Gas and Electricity are not affected by a DMP. You will be able to continue paying these as normal.
Can you Borrow More during a Debt Management Plan?
It is unlikely that you will be able to borrow more from standard lenders while you are in a DMP. If you apply they will carry out a credit check against you. They will then discover you are in the Plan and reject you.
However if you need cash in an emergency you may be able to borrow from a payday or door step lender. These companies have more relaxed lending criteria and so might ignore your poor credit rating.
Having said that it is never a good idea to borrow from a payday loan company during a DMP. You will struggle to pay back the loan on top of keeping up the Plan payments you still have to make.
Avoid borrowing more money while you are in a DMP if you possibly can. If you need extra cash quickly an alternative is to take a payment break for a month or two.
Getting a Mortgage if you have a Debt Management Plan
You will find it quite difficult to get a mortgage if you are in a Debt Management Plan. High Street mortgage lenders are likely to reject any application you make because of your poor credit rating.
Having said that you might be able to find an adverse lender who is still willing to help you. If you want to try this the best thing to do is speak to a specialist mortgage broker.
Remember adverse lenders charge a higher rate of interest which will increase your monthly mortgage repayments. It is therefore important to make sure these are affordable before going ahead.
Generally speaking it is best to concentrate on paying off your debt and completing your DMP before applying for a mortgage.
Arrange a call with a DMP Expert
Privacy Policy
Your information will be held in strictest confidence and used to contact you by our internal team only. We will never share your details with any third party without your permission.