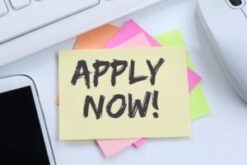 There are different ways you can apply for a Debt Management Plan (DMP). These depend on whether you set it up it yourself or need help.
Included in this article:
Rather speak to someone? Call 0800 077 6180 or fill in the form below and we'll call you
How to start a Debt Management Plan Yourself
A Debt Management Plan is an informal agreement with your creditors. Because of this there is nothing to stop you negotiating with them and then managing the Plan yourself.
You will need to create an income and expenditure budget to prove how much money you can afford to pay towards your debts each month. This must then be divided between your creditors (normally on a pro rata basis).
You then write them explaining your situation and with your offer of payment. You are responsible for maintaining the payments each month.
Remember you will need to proved an undated income and expenses budget to your creditors at least once a year. They will want to review whether you can afford to pay more.
When to use a commercial debt management company
It is possible to get help with setting up a debt management plan for free from the debt charity Step Change. However they will not always be suitable. They are very large and call centre based. A commercial company will charge but can offer a more personal service tailered to your needs.
Step Change services are not available to you if you are self employed. Setting up a Plan in these circumstances is relatively complex as a detailed analysis of your business income and expenditure is required. You will need to speak to a commercial debt management company to get help with this.
If you have moved abroad or are likely to move in the near future you can use a Debt Management Plan to manage your debts in the UK. However again Step Change will not be able to work with you. If you would like assistance only a commercial company can help.
Self employed or living outside the UK? Want help to start a debt management plan? Give us a call (0800 077 6180) or complete the form below.
Should you use a Free Debt Management Plan Service?
If you live in the UK, are an employee or on benefits you can get free help to set up a debt management plan from Step Change. This option might be ideal if you are concerned about negotiating with your creditors yourself.
Once the plan is in place you make a single payment each month. This is distributed between your creditors on your behalf.
You therefore have the simplicity of making a single monthly payment into your plan. In addition all of the money you pay in goes towards repaying your debt.
Step Change is a very large organisation. If you are looking for a more personal service a commercial provider may be a better option for you.
Arrange a call with a DMP Expert
Privacy Policy
Your information will be held in strictest confidence and used to contact you by our internal team only. We will never share your details with any third party without your permission.