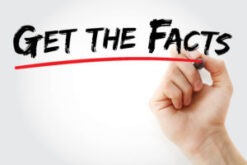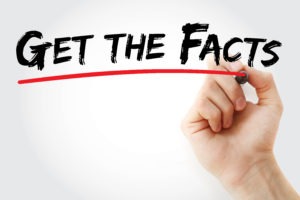 A Debt Management Plan (DMP) reduces the payments you make to your unsecured debts to an affordable amount.
Jump to article content:
Want to start a DMP? Give us a call (0800 077 6180) or complete the form below to speak to one of our experts
What is a Debt Management Plan?
A Debt Management Plan (DMP) is one of the most common debt management solutions. How much do you have to pay towards your debts? What is the main advantage of a DMP? To find out more please visit: http://beatmydebt.com/debt-management-plan/what-is-debt-management-plan
How does a Debt Management Plan work?
A DMP is an informal agreement with your creditors to reduce what you pay each month to fit within an budget you can afford. The amount you pay is based on your disposable income.
There is no minimum payment you have to be able to pay to start a Plan. If you can only pay as little as £50-£100 a month the solution could work for you even if you have debts totalling thousands of pounds.
Only unsecured debts can be included. You have to continue paying any secured debts such as your mortgage or a car finance agreement. Amounts to allow you to do this are included in your living expenses budget.
A DMP is not legally binding. As such it is relatively flexible. It could be used to provide a short term breathing space from your creditors if you know your circumstances will improve in the future.
What does a Debt Management Plan cost?
The cost of a Debt Management Plan depends on how you set it up. If you are comfortable to do so there is nothing to stop you implementing a DMP yourself. This will cost nothing.
If you feel unable to negotiate with your creditors yourself you can get help to set up and manage a Plan for free. There are a number of organisations which might be able to help you with this.
If you are self employed, living outside the UK or require a more personal service you should consider using a commercial DMP provider. A fee will be deducted from your monthly payment to pay for this.
If you are self employed, living outside UK or simply prefer a more personal service talk to us about the options for setting up a Plan with a commercial provider.
How Long does a Debt Management Plan last?
It is important to understand that a Debt Management Plan does not have a fixed end date. It will last as long as it takes for you to repay the debt that you owe.
The speed at which you repay your debt will depend on a number of factors. These include how much you can afford to pay into the Plan each month and whether or not interest is completely frozen.
Your Plan could last for a number of years. However you can reduce the length by increasing your payments or settling one or more of your debts with a lump sum.
If you use a DMP your creditors do not automatially agree to write off any of your debt. You will have to continue making your payments until your balances are paid or settled in full.
The Affect of a Debt Management Plan on your Credit Rating
Starting a Debt Management Plan will seriously affect your credit rating. This is the case even though it is an informal agreement.
Your creditors will record reduced or missed payments on your credit file each month you remain in the Plan. As a result you will find it difficult to get new credit facilities during this time.
Your credit rating will only begin to improve after you have paid or settled your debts in full or 6 years after each of the included creditors have issued a default notice against you.
You can continue to use some forms of credit during a DMP. You can operate a mobile phone contract and pay monthly utility bill agreements.
Arrange a call with a DMP Expert
Privacy Policy
Your information will be held in strictest confidence and used to contact you by our internal team only. We will never share your details with any third party without your permission.