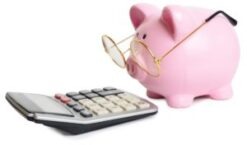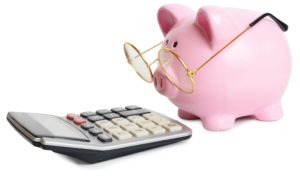 The cost to go bankrupt is based around the Government fee. You will have to pay the required fee before you can submit your application.
Included in this article:
This article relates to going bankrupt in the the UK (England and Wales only).
Need help? Give us a call on 0800 077 6180 or complete the form below to speak to one of our experts
The cost to go Bankrupt
You will have to pay a fee to go Bankrupt in the UK. How much is the fee and when is it payable? Is it ever possible to reduce the Bankruptcy fee? Can you pay for assistance with your Bankruptcy? To find out more please visit http://beatmydebt.com/bankruptcy/the-cost-to-go-bankrupt
What does it Cost to go Bankrupt?
The cost of bankruptcy in England & Wales is £680 per person. This includes an Application Fee of £130 and a Bankruptcy Deposit of £550.
This amount can be paid as a single lump sum or instalments. However, it has to be paid in full before you are able to proceed with your application.
You will need to make the payment using a credit or debit card. The payment does not have to be made from your account. It can come from someone else's account.
Struggling to get your head round all of this? We can help. Call us (0800 077 6180) or complete the form below. The advice is free and confidential.
How to save the Bankruptcy Application Fee
Given that you are already struggling with your debts the cost of bankruptcy may be a significant issue. It is unlikely you have the money you need just lying around.
Given this one option is to save the money. Saving is not easy but a way is to stop making any further payments towards your unsecured debts. You can put the money you save towards the fee.
If you do not pay your debts they may start taking action against you. If this happens you should explain you are going Bankrupt. Ask them to put your account on hold. Most will agree.
If you are a home take advice from us before you stop paying your unsecured debts. If they are not paid there is a risk applications could be made for a Charging Order against your property.
Can you Borrow to pay for the cost of Bankruptcy?
There is no reason why you should not borrow money to pay for the cost of bankruptcy. You can use any available credit facility you have to do this such as a credit card or overdraft.
Alternatively a friend or family member might help you out. You might also consider borrowing from a Payday lender.
You may find the idea of borrowing more money to pay for Bankruptcy wrong. However you are allowed to do this. After all the Government's own website allows you to pay the fee with your credit card.
Any money you borrow to pay for your Bankruptcy is included in the solution. If you borrow from friends or family you can pay them back. However you will not be able to do this until after you are discharged.
Sell your Car to pay for Bankruptcy
Selling your car to pay for bankruptcy might sound radical. But it may actually be a very sensible option particularly if it is worth more than £1500 and would be at risk anyway.
Once you are bankrupt you are allowed to keep a car if you have a reasonable need for it. However its value will normally have to be £1500 or less. If it is worth more the Official Receiver may ask you to sell it.
In these circumstances you could sell your car before you go Bankrupt. You can then buy a replacement (ideally not worth more than £1000) which you will be able to keep. The difference can then be used pay your bankruptcy fee.
You must ensure that you sell your vehicle for a fair market price. Any excess cash you have after paying the fee will have to be handed to the Official Receiver.
What help can you get to pay the Bankruptcy Application Fee?
The cost of Bankruptcy cannot be reduced. Everyone who wishes to go bankrupt in England & Wales must pay the same fee regardless of income or financial circumstances.
Having said that if you are suffering real hardship it is possible that you might be able to apply for a grant to cover the cost.
Some charities and companies have Trust Funds to help in this area. The ones currently known to Beat My Debt which do offer grants are as follows:
Want help to go bankrupt? Give us a call (0800 077 6180) or complete the form below. The advice is free and without obligation.
Arrange a call with a Bankruptcy Expert
Privacy Policy
Your information will be held in strictest confidence and used to contact you by our internal team only. We will never share your details with any third party without your permission.