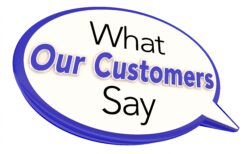 Find out what our customers thought of the service we provided to them and what they say about us. Their feedback can be found below.
Included in this article:
Want more advice about resolving your debt problem? Give us a call (0800 077 6180) or complete the form below. Its free and confidential.
Client feedback – What our clients say
James Falla is very friendly and happy to help: Isabel – 1st Nov 22
James Falla has been wonderful in supporting me through the bankruptcy process. He is very friendly and always happy to help. He returns my calls or replies to e-mails straight away.
Professional and sensitive IVA service: Rusheed – 26th Oct 2022
James Falla provided a stellar service and helped me through the IVA process in a professional, friendly, diligent and sensitive manner. He is a seasoned veteran, has a deep understanding of the Insolvency process and provided outstanding support and assistance every step of the way.
James was always available to answer questions and follow up any queries. I highly recommend him to anyone needing assistance with their debts. He is a fabulous guy and very experienced in assisting clients with a debt solution. Thank you.
Second to none debt advice: Sarah St – 25th Oct 2022
The help and advice I received from James Falla was second to none! If you are looking for debt solutions this is your man.
James was very thorough, always had the time to speak to me, explained the process and talked me through every step. He dealt with my case in a sensitive and professional manner with patience and diligence.
I want to personally thank James for his help going through this process. It has changed my life and has freed me from years of debt. I could not have got where I am today without your help. Thanks James!
I can't recommend James enough: MichelleG – 25th Oct 2022
James Falla is my knight in shining armour! I honestly can't recommend him enough. I felt valued and he put my mind at ease so many times. A true blessing.
Calm, professional and reassuring bankruptcy service: GavinA – 21st Oct 2022
James has been absolutely superb. Calm, professional and very knowledgeable and reassuring. He has made what is a worrying time much less fraught. I am very grateful and can't recommend him enough.
Fantastic bankruptcy support: Hannah S – 20th Oct 2022
James was fantastic in supporting us through the bankruptcy process. His knowledge and advice were invaluable and he helped with every aspect of the application and process.
He was always available throughout to answer questions and to offer reassurance. He put a lot of time and effort into helping us and we are so grateful that a potentially stressful process was made much easier. We are really happy that we decided to use his services.
More client feedback can be found in the comments section at the bottom of this page.
Message from James Falla – Senior Debt Advisor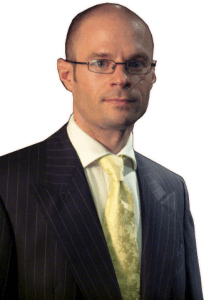 Choosing the correct debt solution to use is difficult. Each has different implications depending on your personal circumstances. The decision you make is likely to affect you for a number of years.
For this reason, working with the right debt advisor is really important. You need someone you can trust to correctly advise you and act, first and foremost, in your best interests.
I hope the feedback and comments you read below (from clients I have helped over the past 10 years) will give you the confidence to contact me, so we can work together to solve your debt problem.
If you would like to speak to James about resolving your debt problem, call 0800 077 6180 or complete the form below. The advice is free and confidential.
Arrange a call with a Debt Management Expert
Privacy Policy
Your information will be held in strictest confidence and used to contact you by our internal team only. We will never share your details with any third party without your permission.