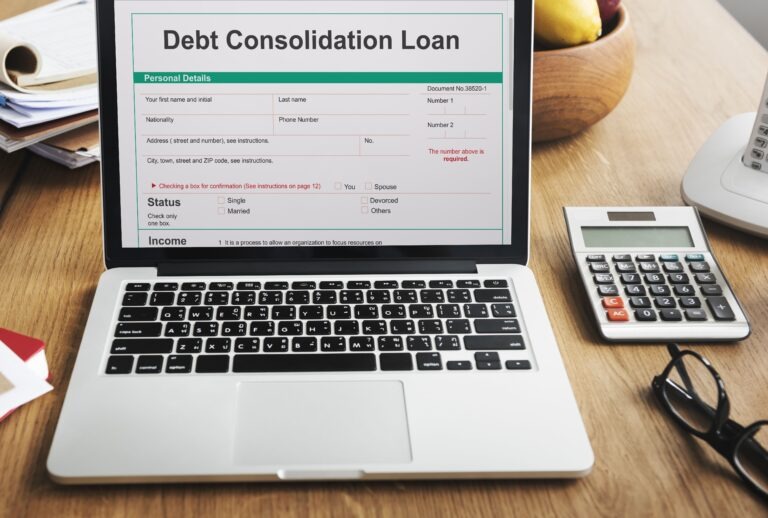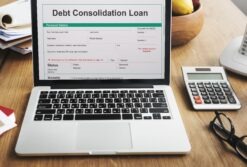 There are two types of consolidation loan – secured and unsecured. Applying is relatively simple if you have a good credit rating.
Jump to article content:
Want help with debt consolidation? Give us a call (0800 077 6180) or complete the form below to speak to one of our experts
How to get an Unsecured Consolidation Loan
Unsecured loans are offered by most high street banks.
To apply for an unsecured loan it is often simplest to approach your own bank first. If you have online banking applying for a loan is very simple.
You do not need to apply to your own bank. You can enquire about applying for a loan at any bank whether you already have an account with them or not.
If your credit rating is good making an on line application for a consolidation loan is a relatively simple process.
How to get a Secured Loan
In order to get a secured loan you must be a home owner. If you have available equity in your property, you may be able to either extend your mortgage or take a separate secured loan to release all or part of this equity.
The first step is normally to speak to your current mortgage adviser to see what they can offer. You may also want to consider speaking to a specialist mortgage broker particularly if you believe that your credit rating is poor.
Want to consolidate debt by remortgaging or with a secured loan? Give us a call (0800 077 6180) or complete the form below to speak to one of our experts
Check your Credit Rating before applying for a Loan
You will only be able to borrow more money on an unsecured or secured basis if you have a good credit rating. Your credit rating may already be poor if you have missed debt payments in the past.
You should understand whether any missed payments, default notices or CCJs (County Court Judgments) have been recorded against you.
Before you apply for any type of loan it is therefore sensible to get a copy of your credit file. You can then check to see if there are any potential problems which will prevent you from getting a loan.
If a bank turns down your loan application they will not normally be able to tell you why. They will simply suggest you check your credit file. As such it is always useful to have done this in advance.
Arrange a call with a Debt Management Expert
Privacy Policy
Your information will be held in strictest confidence and used to contact you by our internal team only. We will never share your details with any third party without your permission.