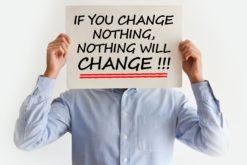 It is not possible to change your IVA Company once you have started the Arrangement. However there are various different options you can consider if you are unhappy.
Is it possible to change your IVA Company?
If you are unhappy can you just stop your IVA?
Starting a new IVA with a different Company
Should you consider other debt solutions?
Unhappy with your IVA Company? Give us a call (0800 077 6180) or complete the form below to speak to one of our experts
Is it possible to change to a different IVA Company?
Once you have started an IVA it is not possible for you to change the company managing it. Your Insolvency Practitioner (IP) has been legally appointed by your creditors to supervise the Arrangement.
If you are unhappy the first thing you should do is talk to your IVA Company. Explain the problems you are facing and ask whether changes can be made.
After this if you are still dissatisfied you can escalate with a written complaint directly to your IP. They are personally responsible for the Arrangement and have the power to make changes if these are reasonable.
After complaining to your IP you may feel your issues are still not being resolved. You can then escalate to the Insolvency Service using the Government's Complaints Gateway.
If you are unhappy can you just stop your IVA?
If after trying to escalate your complaint you are still unhappy there are two options. One is to live with your frustration and see your IVA through. Alternatively you can stop the Arrangement.
An IVA can be stopped at any time by letting it fail. However before you decide to do this you must understand the implications. Most importantly your debts are likely to remain outstanding.
You also need to consider whether you might be forced to go bankrupt. In fact this is extremely unlikely. However it is a risk if a significant amount of your debt is owed to HMRC.
If you are thinking about allowing your Arrangement to fail you should make this clear to your IVA Company. Faced with this ultimatum they may be more inclined to make changes to help you.
Can you start a new IVA with a different Company?
After your old Arrangement has failed you may decide to resolve your debt problem by starting a new IVA. There is nothing to stop you doing this if you wish.
The best way is use a different IVA company that you feel more comfortable with. They will take a fresh look at your situation and can draft a new proposal that is better suited to you.
You should not be concerned that your creditors will not accept a second IVA proposal from you. In general they will as long as the new proposal is reasonable and the reason for any changes properly explained.
Starting a new IVA will mean starting your payments again from month one. All the payments you made previously will be lost.
Should you consider other Debt Solutions?
Before starting a new IVA with a different company you should take the time to consider whether this is really the best thing to do. It may be that it is not the most suitable solution for you.
You should review the alternative debt solutions available to you. One of these might prove a better way for you to resolve your financial difficulties.
Going bankrupt is often considered by people who are unhappy with their IVA. This is because any monthly payments that are required will only last for 3 years. However it is not always a suitable solution.
If you are unhappy with your IVA and you are not a home owner or you have no equity in your property one of the options you should consider is Bankruptcy.
Arrange a call with an IVA Expert
Privacy Policy
Your information will be held in strictest confidence and used to contact you by our internal team only. We will never share your details with any third party without your permission.