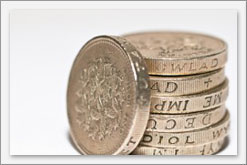 You may need to borrow more while you are in a Debt Management Plan. Whether this is possible or sensible will depend on the circumstances.
Is it possible to borrow during a DMP?
Getting a new mobile phone or car loan
Can you borrow a cash loan while in a Plan?
Could you remortgage during the Plan?
Want help to start a Debt Management Plan? Give us a call (0800 077 6180) or complete the form below to speak to one of our experts
Is it possible to borrow during a Debt Management Plan?
A Debt Management Plan (DMP) is not a legally binding agreement. As such there is no legal reason why you cannot borrow while you are in the arrangement.
It is likely that you will have a mobile phone on contract or even a car on finance. You can continue using these forms of credit while you are in your Plan. As long as you keep up the monthly payments there will be no problem.
However applying for new credit is more of an issue. If you want to get a new phone contract or take a new loan you will normally face problems due to your poor credit rating.
There are some lenders who will be prepared to lend to you despite you being in a DMP. However borrowing more during your Plan is not recommended.
Getting a new Mobile Phone or Car Loan during a DMP
You will be likely to come to the end of your mobile phone contract during your DMP. You will be able to stay with your current provider. However changing to a new network will be a problem.
Because your credit rating is poor it is unlikely that you will get a new pay monthly contract with a different provider. As such if you want to change your network you may have to use a pay as you go option.
It is possible to borrow to buy a new car during your Plan. However you will need to use a specialist car finance company. They will be willing to lend to you but the interest you are charged will be relatively high.
Before buying a car on finance make sure that the monthly payments are affordable and you can still maintain your DMP.
Can you borrow a Cash Loan during a Debt Management Plan?
A high street bank is unlikely to lend to you. However you might be able to borrow from a Payday loan company. They do offer cash loans to people who have poor credit ratings.
However borrowing a cash loan during your Plan is normally a bad idea. You will then struggle to repay the new loan as well as your monthly Plan payments. The result will be that you get into even more difficulty.
Ideally when you start your Plan you should try to save a small amount each month. You will then have this money to fall back on in case you have a financial emergency such as an unexpected car repair.
If you have no savings an alternative to borrowing more is to ask your creditors for a payment break. Your debt management company can do this on your behalf if you are using one.
Remortgage while on a Debt Management Plan
If you are a home owner remortgaging your property could allow you to settle your Plan early. Alternatively you could use the cash raised for urgent home repairs or other emergencies.
You may have through that releasing equity from your property during a Debt Management Plan is impossible. However there are lenders who will allow you to borrow against your home.
Want to remortgage during Debt Management Plan? Give us a call (0800 077 6180) or complete the form below to speak to one of our experts
The criteria for getting a mortgage in your circumstances are relatively strict. You must have been in your Plan for at least 12-24 months. You must not have missed payments during this time and have no additional defaults.
If you fit the criteria you may be able to remortgage up to 85% of the value of your property during a Debt Management Plan
Arrange a call with a DMP Expert
Privacy Policy
Your information will be held in strictest confidence and used to contact you by our internal team only. We will never share your details with any third party without your permission.