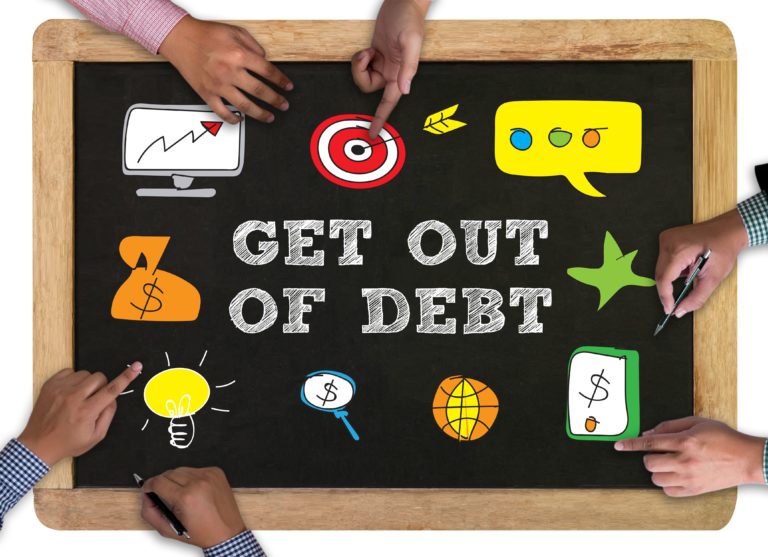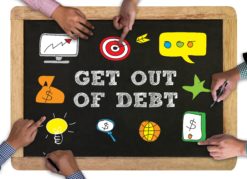 No matter how you got into debt it is likely to be causing you a lot of stress. A simple to the point summary of the different solutions available to help you is given below.
Rather speak to a person? Call 0800 077 6180 or fill in the form below and we'll call you
What is Debt Consolidation?
It is always worth considering consolidation if you are struggling with debt. Rather than having lots of small debts to manage you get one larger consolidation loan to pay them all off.
The re-payments on the single larger loan should be lower than the combined payments of all your smaller debts therefore making things easier for you. You should also get a lower interest rate than you would have been paying on multiple credit or store cards.
A major advantage of consolidation is that your monthly payments are reduced and you should repay your debt in a faster time. In addition your credit rating will remain intact.
Before trying to consolidate your debt you must make sure you can afford the new loan payments. If not you will end up making your debt problem worse.
What is a Debt Management Plan?
A Debt Management Plan (DMP) is an informal agreement made with all your creditors to reduce your normal monthly payments. It is a way of re-structuring debt so you can afford to pay all your creditors and continue to live at the same time.
You will still have to pay everything you owe but just over a longer period of time than originally agreed. This period might be reduced if at any time you can offer lump sums to settle outstanding balances.
Because the agreement is informal there is no guarantee that interest and charges will be frozen. In addition certain debts such as money owed to HMRC can't be included.
A DMP can be a useful option if all you need is a short term breathing space from your creditors.
What is an IVA (Individual Voluntary agreement)?
An IVA is a legally binding agreement with your creditors. You make reduced payments for 5-6 years. At the end any debt you can't afford to pay back is written off.
Your monthly payment amount is calculated by taking the total of your reasonable living expenses from your total monthly income. What is left is known as your disposable income. This is what you pay into the IVA each month. Normally it must be at least £100.
Because the agreement is legally binding your creditors cannot charge additional interest rates or ask for more money. However you will have to increase your payments if your circumstances improve.
An IVA is only available in England, Wales and Northern Ireland. Different options are available in Scotland.
Your property will be protected if you are a home owner. However you may be required to try and release the equity from it to increase the amount you pay towards your debts.
Is Bankruptcy really all that bad?
Lets face it, Bankruptcy sounds really bad. For this reason it is often the last option you are likely to consider. But it shouldn't be. Much of the negative publicity surrounding this solution is not true.
Once your go bankrupt you are protected from your debts and no longer responsible for repaying them. Your creditors including any bailiffs have to stop chasing you. You remain bankrupt for 1 year after which time you are discharged and all your debt is written off.
If you have no disposable income you will not have to make any further payments towards your debt. However you will have to make payments for 3 years if you can afford to do so.
Bankruptcy is ideal if you have no assets. If you own a property with significant equity or own an expensive car you want to keep it might have to be avoided.
What is a DRO (Debt Relief Order)?
A Debt Relief Order (DRO) is designed to help people who can't afford to go bankrupt. The solution gives a similar outcome as Bankruptcy but is far cheaper to implement.
Once agreed, you are no longer responsible for paying off your debt and your payments stop. Your creditors are not allowed to continue chasing you.
There are however various strict qualification criteria. These include the fact that your total debt must be no greater than £20,000. You cannot be a home owner and your car if you have one must be worth £1000 or less. In addition your surplus income must be £50/mth or less.
Need help to get your debt back under control? Give us a call (0800 077 6180) or complete the form below.
Arrange a call with a Debt Management Expert
Privacy Policy
Your information will be held in strictest confidence and used to contact you by our internal team only. We will never share your details with any third party without your permission.