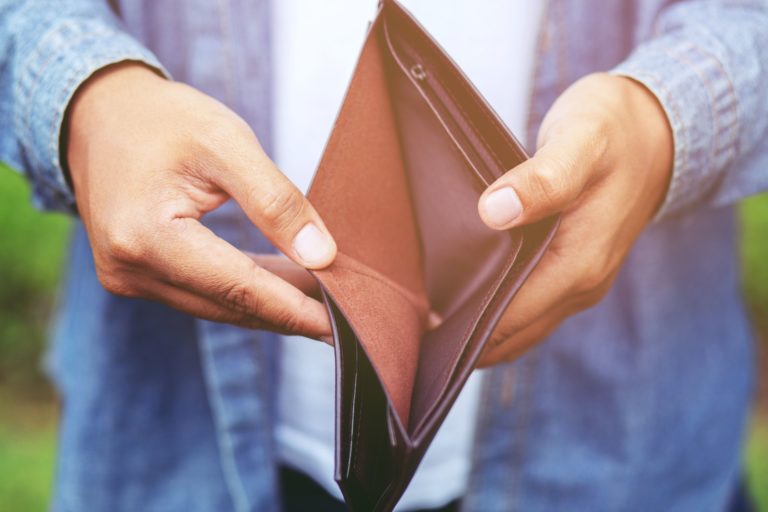 During a debt management plan your circumstances can change for any number of reasons. If the change means you can't pay your DMP there different ways to deal with the problem.
Included in this article:
Rather speak to a person? Call 0800 077 6180 or fill in the form below and we'll call you
Take a break from your payments
The reason you can't pay your DMP may be because of a short term financial problem. Perhaps your income has temporarily reduced. Maybe you are facing a one off expense such as replacing a household appliance.
In these circumstances it should be possible for you to pause, or take a break from your payments. You can then use the money you would have paid into the plan to cover the emergency.
Speak to your debt management company about the problem you are facing as soon as you can. They should be able to contact your creditors and agree to suspend your payments without and collection actions restarting.
There is no rule regarding the number of payments you can miss. However ideally the break should not be more than 3 months.
Can you reduce your DMP payments?
Perhaps you can't pay your DMP because your income has permanently fallen. You may have changed jobs or lost money due to a cut in overtime. If so, you should look at the option of reducing your payments.
Talk to your debt management company as soon as possible. They will arrange to carry out a review of your income and expenditure. This will enable them and you to work out what your new disposable income is and what your reduced payments should be.
As long as the amount you can pay each month is still reasonable, they should be able to agree the reduction with your creditors. Generally speaking you will need to be able to continue paying at least £100/mth.
If you reduce your payments, the length of your DMP will be extended. If this means it is likely to last more than 5 years you should also consider whether you should switch to an IVA.
Stop your DMP and go bankrupt
If you find you can't pay your DMP, you should also take time to think about whether it is still the best solution for you. One of the alternative options that is always worth considering is going bankrupt.
Despite what you may have heard, for many people bankruptcy can offer real advantages. For example if you can no longer afford to make monthly payments you don't have to once you are bankrupt. In addition you are only bankrupt for 1 year (although the record remains on your credit file for a total of 6 years).
That said, bankruptcy is usually only sensible if you live in rented property or, if you are a home owner, there is little or no equity in your home. In addition if you have a car you will need to consider how much it is worth.
In many cases going bankrupt sounds far worse than it really is. However you should take advice before making your decision. Call us for a chat (0800 077 6180) or complete the form below.
Arrange a call with a DMP Expert
Privacy Policy
Your information will be held in strictest confidence and used to contact you by our internal team only. We will never share your details with any third party without your permission.