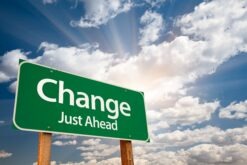 Whilst your monthly IVA payment is set at the start of the IVA, this is not necessarily fixed. Your IVA payments may change as your circumstances change.
Jump to article contents:
In an IVA and need help? Give us a call (0800 077 6180) or complete the form below to speak to one of our experts
Can IVA Payments Increase?
When you agree to an IVA, you are committing to pay as much as you can reasonably afford during the period of the IVA. Your payments will be based on your agreed budget and disposable income.
The payments you make are not necessarily fixed to the payment that was set at the start of the IVA. If there is a change in your circumstances, the payments could go up or down.
Rest assured, your creditors cannot simply decide they want you to pay more out of the blue. Once the Arrangement is agreed this amount is legally binding. Usually a payments change may come from an annual review or when you notify them of a significant change.
Any change would consider the full picture, both in income and any changes in expenditure. Nothing is looked at in isolation as the new payment has to be affordable for you.
You should not worry about changes in your IVA payment. As long as you provide all our financial information accurately (both income and expenses), your payment will remain affordable.
What Happens if Your Income Goes Up?
If you have had an increase in your income you will have to inform your Insolvency Practitioner (IP) and your disposable income will be reviewed. If this has increased then it is likely that your ongoing monthly payments will also increase.
You will not have to pay all your extra income into your Arrangement. This would provide little incentive for someone to work hard and earn extra money. The IVA will usually take 50% of the additional disposable income.
If the additional income incurs some extra expenses then these are also taken into account. For example if the pay rise involved additional working hours which resulted in extra child care costs, then this would be considered. It may be decided that there is no increase in the IVA payment at all.
One off extra income such as a bonus or overtime is not treated the same way. You would always get to keep the first 10% of extra income in any month. However, you would pay 50% of anything over this first 10%.
If your payments increase your IVA will not be paid off early. Your creditors will simply get a greater percentage of their debt back.
Expenses Reduce Pushing IVA Payment Up
Whilst you may not have an increase in your income, your IVA payment may still increase. This would happen if your regular living expenses reduce for some reason. This is less likely to be based on smaller bills like gas or electricity. This could possibly be a car finance or a secured loan coming to an end.
If your living expenses reduce and you can afford to pay more into your IVA you must inform your insolvency practitioner (IP) of this. They will expect you to increase your payments accordingly. You should do this promptly, as if you wait you may be asked to pay in the extra funds that you have already spent!
Unlike a pay increase, if your disposable income increases by say £200 as a car finance deal ends, you would be expected to pay all of this to the IVA, not 50%.
Many IVAs are agreed on the fact that the creditors know such a change is coming. These are sometimes called 'stepped IVAs'. As such the first 3 years are much lower contributions, but the last 2 years are higher making the overall offering to the creditors more acceptable.
When considering an IVA be sure to discuss possible changes in the monthly payment amount with the IP. That way it doesn't come as a shock when it happens.
Could Your IVA Payments Go Down?
If your income falls or you have a material increase in your living expenses your disposable income may reduce. As such it may be possible for your IVA payments to be reduced. However this does not happen automatically. It will depend on whether your new payments will still be sufficient to return a realistic amount to your creditors.
Your IP will review your new income and expenses budget. If your disposable income has reduced by less than 10% then they can authorise a reduction in your payments without discussing this with your creditors. However if the reduction is more they will have to ask your creditors to agree this in a formal variation of your IVA.
Your creditors may agree to a variation reducing your monthly payments. However they will normally also insist that the number of payments you make is extended by up to 12 months to compensate.
If you lose your job during an IVA the outcome will really depend on how likely it is that you will be able to get more employment and when this will be.
If the reduction in your income is only temporary you should consider a payment break rather than reducing your payments.
Arrange a call with an IVA Expert
Privacy Policy
Your information will be held in strictest confidence and used to contact you by our internal team only. We will never share your details with any third party without your permission.